In Memoriam
In memoriam is a page to read featured obituaries of Northwestern alumni, faculty and staff. Visit Remembrances to read memorials of Northwestern community members submitted by their family or peers. Please send obituaries to alums@northwestern.edu.
Filter alumni by decade:
Narrow to: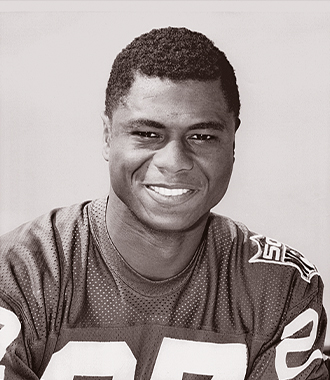 Irvin A. Cross '61, Roseville, Minn., Feb. 28, 2021, at age 81. Named Northwestern's 1961 Male Athlete of the Year in both track and football, Cross played three years as wide receiver and defensive back for the Wildcats. Drafted by the Philadelphia Eagles, Cross played cornerback for nine seasons in the NFL, collecting 22 interceptions. The two-time Pro Bowler joined CBS' The NFL Today in 1975, becoming the first Black full-time television analyst for a network sports show. He worked for CBS for 15 years, and in 2009 Cross received the Pete Rozelle Radio-Television Award from the Pro Football Hall of Fame. He is survived by his wife, Liz; his children, Susan, Lisa, Sandra and Matthew; a grandson; five sisters; and three brothers.
Photo Credit: Northwestern University Archives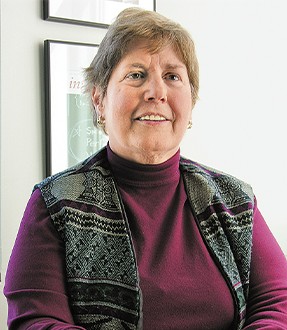 Carol Gaetjens '91 PhD, Fayetteville, Ark., Feb. 27, at age 76. Passionate about education and giving back to her community, Gaetjens worked for 10 years as a clinical social worker at AMITA Health Saint Francis Hospital in Evanston before eventually pursuing a doctorate in Northwestern's Human Development and Social Policy program. She went on to direct the master's program in gerontology at Northeastern Illinois University. Beginning in 1999, she taught courses such as Moral Values in Human Development, Adulthood and Aging, and Observing Human Behavior as an adjunct instructor in Northwestern's School of Education and Social Policy. Gaetjens also served as a member of Northwestern's accessibility committee. After moving to Fayetteville, she volunteered at Genesis Church, where she worked with local unhoused people and the working poor. Gaetjens provided her home as a space for those in need, acting as a surrogate mother to adolescents and young adults who were going through difficult times. Gaetjens is survived by her brother, Tony, and her sister, Katie.
Photo: Courtesy of the School of Education and Social Policy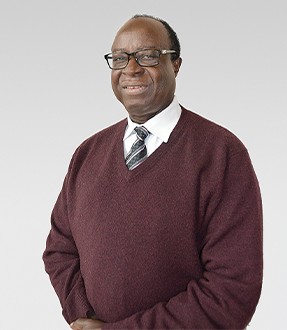 Benno Ndulu '79 MA, '79 PhD, Dar es Salaam, Tanzania, Feb. 22, at age 71. A highly respected economist, Ndulu worked tirelessly to improve Tanzania's economic stability and became a mentor to young African scholars. He began his career teaching economics at the University of Dar es Salaam before pursuing a doctorate in economics at Northwestern. During Ndulu's decade as governor of the central bank of Tanzania, the country saw economic growth and reduced poverty. Ndulu also founded and developed the highly influential African Economic Research Consortium, an institution focused on advancing economic policy research and training in Africa. He served on the board of the Bill & Melinda Gates Foundation and was the chair of the advisory board of the United Nations University World Institute for Development Economics. After his retirement in 2018, Ndulu joined the University of Oxford as a visiting professor and worked on the World Development Report 2021. Ndulu is survived by his wife, Mariam; his children, Ndulika, Lindu and Sarah; and three grandchildren.
Photo: Blavatnik School, University of Oxford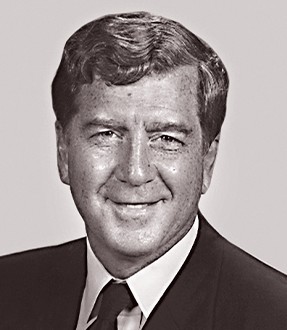 James Schadt '60, Vero Beach, Fla., Feb. 3, at age 82. A Northwestern life trustee, Schadt came to the University in 1956 on a swimming scholarship. He and his wife, Barbara Soldmann Schadt '60, created the James P. and Barbara S. Schadt Swimming Scholarship. James Schadt served on the Northwestern Board of Trustees' development, alumni relations and steering committees. He was also a founding member of the Weinberg College of Arts and Sciences Board of Visitors. Schadt started his career in brand management at Procter & Gamble before becoming president and CEO of London-based Cadbury Schweppes Beverages. He later became the first American to serve on Cadbury Schweppes' board of directors. Eventually, he became chairman and CEO of the Reader's Digest Association (now Trusted Media Brands) before retiring in the 1990s. Schadt is survived by his wife, his children, Lauren Schadt Baker '83, '86 MBA and Andrew Schadt '87, '95 MBA, four grandchildren, and two brothers.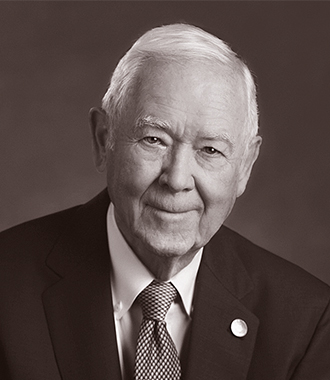 Richard Pepper '53, Barrington, Ill., Jan. 28, 2021, at age 90. A longtime Northwestern benefactor and respected construction industry leader, Pepper was president and chairman of the Chicago-based Pepper Construction Group. He and his wife, Roxelyn "Roxy" Miller Pepper '53, met at Northwestern in 1949. They married as students in 1952 and shared 69 years together. At the McCormick School of Engineering, the couple established the Stanley F. Pepper Chair in Civil Engineering in 1978, and in 2020 they endowed the Roxelyn and Richard Pepper Family Chair in Civil and Environmental Engineering. Their philanthropy has supported undergraduate research. The Pepper Family Foundation Civil Engineering Wing of the Technical Institute was dedicated in 1998. Their giving has also funded research in audiology, speech, language and learning at the School of Communication. They made a leadership gift in 2013 to support the renovation of Rocky and Berenice Miller Park, the home of the Northwestern baseball team. The name of the park honors Roxy Pepper's father, former Northwestern president J. Roscoe Miller '30 MD, '31 GME, and her mother, Berenice. Richard Pepper received the Alumni Merit Award in 1986 and the Alumni Service Award in 1987. He is survived by his wife; five children, Stan, Lynda, Richard, Lisa and Scot; 18 grandchildren; and 18 great-grandchildren. Pepper was preceded in death by his son Dave and daughter-in-law Katy.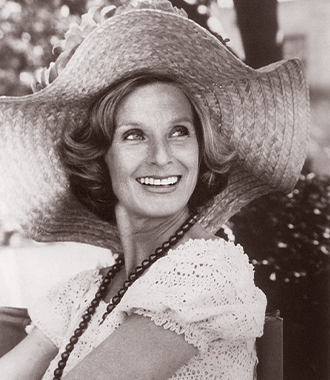 Cloris Leachman '48, '14 H, Encinitas, Calif., Jan. 27, 2021, age 94. The Academy Award, Golden Globe and Emmy-winning actress was best known for her comedic television roles in The Mary Tyler Moore Show, The Facts of Life and Malcolm in the Middle.
Born and raised in Des Moines, Iowa, Leachman acted in local children's theater starting at age 7. Leachman enrolled in the School of Communication at Northwestern, where studied theater and appeared in the Waa-Mu Show.
She stepped away from Northwestern to enter the world of beauty pageants — she was a Miss America finalist in 1946 — and later professional acting, first on Broadway in productions of South Pacific and As You Like It and then on TV and in films.
Leachman won eight Primetime Emmy Awards — most prominently for her role as Phyllis Lindstrom on The Mary Tyler Moore Show — and received 22 nominations.
She had roles in dozens of films, including The Last Picture Show, for which she won an Oscar for best supporting actress. She had several roles in Mel Brooks films, including History of the World, Part 1 and Young Frankenstein, in which she played the memorable Frau Blücher.
Leachman was inducted into the Television Academy Hall of Fame in 2011 and even at the end of her life remained active in the entertainment industry, appearing in the 2019 revival of Mad About You. In 2008 she made an appearance on Dancing with the Stars, where she finished seventh. At 82, she was the oldest contestant to ever appear on the show. Leachman had roles in several films now in postproduction and slated for release in 2021.
She was awarded an honorary degree from Northwestern in 2014.
Leachman is survived by her sons, Morgan, Adam and George Englund, a daughter, Dinah Englund, and seven grandchildren.
Marilyn Lang Scott '46, Branford, Conn., Jan. 4, 2021, at age 96. Scott began composing commercial jingles when she was a student in the School of Communication during World War II, launching her 30-year songwriting career. With her husband, Alan, who wrote the lyrics to her music, Scott composed widely broadcast jingles for Cheerios, United Airlines, Kmart, Frito-Lay and Nestlé. Scott's music also appeared on Sesame Street and other musical productions. In 1949 she composed a United World Federalists rally anthem that was performed at Madison Square Garden. A peace activist, Scott used her composition talents to advocate against war and for progressive causes and organizations, such as the Equal Rights Amendment and the Environmental Protection Agency. Scott is survived by her husband; her children, Anne and Alan; three grandchildren, and her niece and nephews.