In Memoriam
In memoriam is a page to read featured obituaries of Northwestern alumni, faculty and staff. Visit Remembrances to read memorials of Northwestern community members submitted by their family or peers. Please send obituaries to alums@northwestern.edu.
Filter alumni by decade:
Narrow to: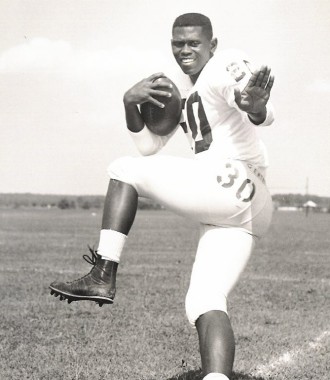 Curtis "Curt" Gentry '77 MA/MS, Durham, N.C., Oct. 29, 2022, at age 85. After several years in the military, Gentry played four varsity sports — basketball, baseball, football and track — as a student-athlete at the University of Maryland Eastern Shore, then called Maryland State College, while serving as student body president. After graduating, he was drafted by the Chicago Bears in 1965 and at age 29 become one the oldest rookies to make an NFL roster. A defensive back, he played for the Bears from 1966 to 1968 and once recorded three interceptions in one game, a Bears record. After the NFL, he coached football at several universities, including Northwestern. Gentry also played minor league baseball in the Detroit Tigers organization. After his coaching career, Gentry was a physical education professor at the College of Lake County in Grayslake, Ill. He is survived by three sons, Chris, Jimmy and Edward; one daughter, Julia; three grandchildren; one great-grandchild; nephew and caregiver Thomas; and two sisters, Mary Hamilton and Mary Campbell.
Photo Credit: UMES Sports Information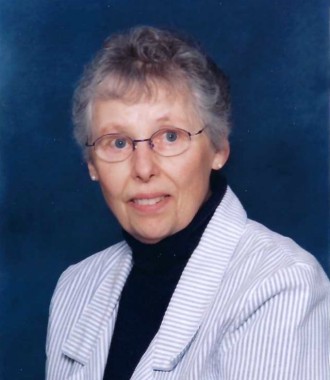 Virginia "Ginny" Ristow Harris '54, St. Paul, Minn., Sept. 3, 2022, at age 90. From education to local reporting to government service, Harris was passionate about her community involvement. After graduating from Northwestern, she taught at St. Richard's Elementary School while raising her family before moving to Victoria, Minn., where she worked as a reporter, then editor, for the Sun Newspaper system. Her reporting on civic matters caught the attention of the local city council, and she was hired as Victoria's first city administrator, becoming the first woman to be hired for the position in Carver County. After a successful tenure as city administrator, she became Carver County's director of planning and zoning, a position that she held for almost 20 years. She served in many land-use planning organizations and committees, always making an effort to preserve agricultural land for farming. Harris also served as a director of the Lake Minnetonka Conservation District. She is survived by her children, Larry, Michael, Teresa, Rich, Tom, Patricia and KC; 14 grandchildren; and one great-grandson.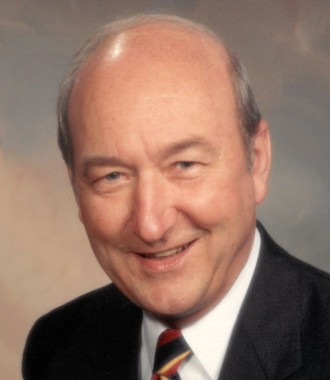 Robert J. Werner '53, '54 MMus, '67 DMA, Roanoke, Va., Aug. 31, 2022, at age 90. Werner was a passionate advocate for a comprehensive arts education. As dean of the University of Cincinnati's College–Conservatory of Music for 15 years, he oversaw the construction of the $93.2 million CCM Village that enhanced the conservatory's teaching and performance capabilities and advanced the school's reputation as a leading center for performing and media arts. The 250-seat Robert J. Werner Recital Hall in the CCM Village honors his legacy. Werner served as president of both the International Society for Music Education and the National Association of Schools of Music. He supported publications for community education programs as well as developmental frameworks for music education at elementary and secondary levels. He received a Northwestern Alumni Association Alumni Merit Award in 1991. He is survived by his wife of 65 years, Sharon Mohrfeld Werner '57; children Mark, Kurt and Erik; grandchildren Elisa, Kristen, Haley and Sydney; and great-grandchildren Claire, Caleb and Dylan.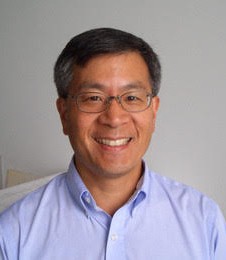 Edmund W. Chang '80, West Newton, Mass., Aug. 18, 2022, at age 64. Whether it was work, independent projects, design competitions or teaching, Chang never lost his passion for architecture and design. After graduating from Northwestern with a degree in American studies, he worked as a designer for an architectural firm before attending the Harvard University Graduate School of Design. He later moved to Los Angeles and worked as an architect while also teaching at the University of Southern California. In 1990 he and his then partner, former Harvard classmate Roger Sherman, won a design competition for the West Hollywood Civic Center in Los Angeles. In 1992 he started Chang and Sylligardos Architects with his wife, Susan Sylligardos. They relocated to the Boston area and worked on residential and institutional projects for Harvard and the Massachusetts Institute of Technology. In Newton, Mass., Chang designed City Hall's Millennium Park and worked on an urban design committee for the area. Chang, who retired in 2021, is survived by his wife; his son, Alexander; his mother, Edith; his sister, Phyllis; and his brother, Laurence.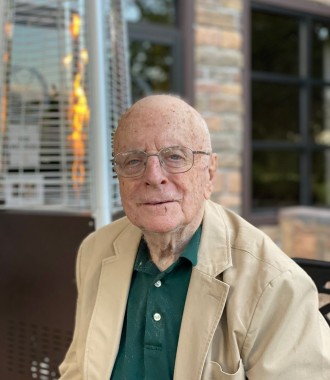 Robert "Russ" Bensley '51, '52 MS, Flossmoor, Ill., Aug. 9, 2022, at age 92. A longtime television news producer, Bensley wrote and anchored the late-night news broadcast for WBBM-TV in Chicago and then made his national TV news debut doing "man on the street" interviews after the assassination of President John F. Kennedy. The CBS network brought Bensley to New York, where he became producer, and then executive producer, of the CBS Evening News with Walter Cronkite. In 1968 Bensley traveled with a news crew to cover the Vietnam War. While there, he was shot and evacuated to a hospital that was then bombed. Bensley won the first of four Emmy Awards in 1971, for his work on the documentary The World of Charlie Company. After his time on the evening news, Bensley covered special events, including presidential conventions and elections, space shuttle launches and royal weddings. He later became executive producer of On the Road with Charles Kuralt. Bensley retired from CBS in 1985 and took up horse farming in southwest Michigan. He celebrated his 84th birthday by jumping out of an airplane. Bensley is survived by his children Skip, Robin and Vicki; his grandchildren, CJ, Sabrina, Jordan, Sarah, Andrew and Ryan; and his twin brother, Edward.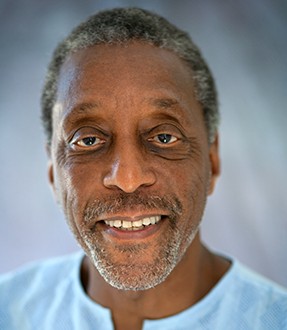 James Turner '68 MA, Ithaca, N.Y., Aug. 6, 2022, at age 82. A skilled organizer, civil rights activist and scholar of Africana studies, Turner played an instrumental role in helping Northwestern create a more equitable, enriching environment for Black students. On May 3, 1968, just one month after the assassination of Martin Luther King Jr., Turner led 120 Northwestern students in a peaceful, 38-hour sit-in at the Bursar's Office to protest the racism Black students faced on campus. Turner served as a lead negotiator in the protest, which resulted in the University agreeing to eight concrete actions to improve the Black student experience, including the creation of The Black House and an expansion of the curriculum to include Black studies, among other improvements. Turner was born in Brooklyn, N.Y., in 1940 and grew up in Harlem, listening to Malcolm X, reading W.E.B. Du Bois and keenly learning about the Black liberation struggle in the U.S. He enrolled at Northwestern as a graduate student in sociology and worked as a graduate assistant in the University's African Studies Center. Intent on improving the Black student experience at Northwestern, Turner founded the African American Student Union, which raised funds to assist Black student activists in the South. After graduating with his master's degree from Northwestern, Turner earned a PhD from the Union Graduate School in Cincinnati. In 1969 he moved to Ithaca and joined Cornell University as founding director of the Africana Studies and Research Center at a time when the university had very few Black tenured professors and no African American studies curriculum. Turner, who coined the term "Africana studies" to embrace a more comprehensive study of the African diaspora and its resulting cultures and histories, served as director of the center until 1986 and also taught as a professor of African and African American politics and social policy at Cornell for many years. He later returned as director of the center from 1996 to 2001. Turner was an active global citizen as well. He served as co-chair of the International Congress of Africanists in Ethiopia in 1973 and chair of the North American delegation to the Sixth Pan African Congress in 1974. He was a national organizer for the Southern African Liberation Support Committee and also helped found the African American lobbying organization TransAfrica in 1977. Turner is survived by his wife, Janice, and his three children, Hassan, Sekai and Tshaka. Read a more detailed remembrance of Turner's legacy here.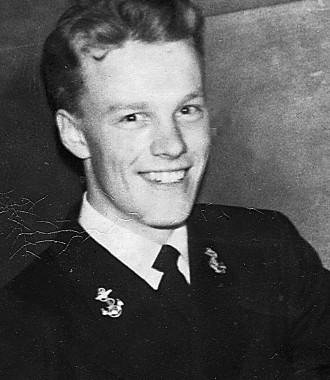 James Norton Krebs '45, Marblehead, Mass., July 20, 2022, at age 98. A pioneering engineer for General Electric (GE), Krebs worked on the high-bypass turbofan, the fuel-efficient engine that powers many jets today. Krebs began working as a GE test engineer in 1946. As GE's vice president for military programs from 1978 to 1985, Krebs led development of the jet engine used in F-110 fighters and B-1 and B-2 bombers. In 1982 he was elected to the National Academy of Engineering. Krebs retired from GE in 1985, and seven years later he received the Reed Aeronautics Award, the highest honor granted by the American Institute of Aeronautics and Astronautics, for his work on the high-bypass turbofan. Born in Minnesota, Krebs developed an avid interest in photography at a young age. He later published multiple books of photography documenting his global travels while working for GE. While he was an undergraduate at Northwestern, Krebs met his future wife, Margie "Mitch" Mitcheson '52, in a first-year English course. They married in 1945, shortly after Krebs graduated with a bachelor's degree in mechanical engineering and joined the U.S. Naval Reserve. He briefly served during World War II. Krebs funded the James N. and Margie M. Krebs professorships at the McCormick School of Engineering to honor outstanding teaching on engineering and the environment. He donated a number of artworks from his personal collection to Northwestern's Mary and Leigh Block Museum of Art. After his first wife passed, Krebs married a childhood friend, Mimi May Nolte McClellan, in 2006. McClellan died in 2019. Krebs is survived by his sister, Carolyn Dukes; children Leslie, David, Stephen and Mark; and six grandchildren.
Read more about James Norton Krebs from the McCormick School of Engineering.