In Memoriam
In memoriam is a page to read featured obituaries of Northwestern alumni, faculty and staff. Visit Remembrances to read memorials of Northwestern community members submitted by their family or peers. Please send obituaries to alums@northwestern.edu.
Filter alumni by decade:
Narrow to: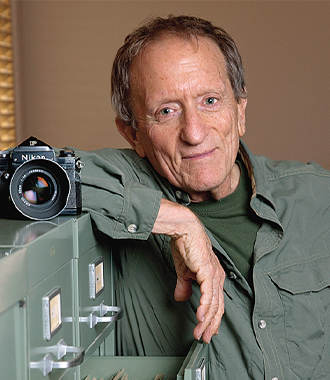 Baron Wolman '59, Santa Fe, N.M., Nov. 2, 2020, at age 83. As Rolling Stone's inaugural staff photographer, Wolman captured iconic images of Janis Joplin, Tina Turner, the Who and the Rolling Stones — before they were legends. His best-known photos include those of Jimi Hendrix performing at San Francisco's Fillmore Auditorium in 1968. In shooting Grateful Dead guitarist Jerry Garcia, Wolman noticed — and later broke the story — that the musician was missing a finger, a previously well-kept secret. Wolman later worked as a photographer for the Oakland Raiders and founded a publishing company. He is survived by his sister, Susan, and brother, Richard.
Photo Credit: © Tony Bonanno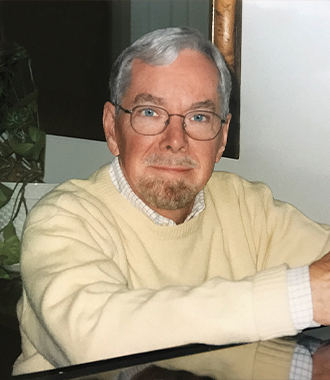 Wilson E. Stone '49, East Hampton, N.Y., Nov. 2, 2020, at age 93. A composer, lyricist and piano accompanist, Stone wrote songs for the Waa-Mu Show beginning in his first year at Northwestern and continuing after he graduated. For the 1951 show, he wrote "Back in the Old Routine," which was later recorded by Bing Crosby and Donald O'Connor. Stone worked at Paramount, where he wrote music and lyrics for films including Shane, Sabrina and War and Peace. His wife, Dorothy Aull, acted in some of his industrial musicals, a genre of musicals created specifically for corporations that featured lyrics about their products. He was inducted into the Waa-Mu Hall of Fame in 2006, the show's 75th anniversary year. Stone is survived by his daughter, Susanna Stone, and a sister, Elizabeth Harris.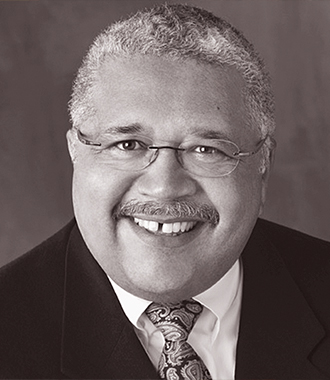 Andre L. Bell '70, '74 MA/MS, Chicago, Oct. 28, 2020, at age 72. Serving in higher education for more than 40 years, Bell was Northwestern's first African American director of financial aid and later became director of undergraduate admission at the University of California, Berkeley. Born in Chicago, Bell was the first in his family to attend college. At Northwestern, he participated in the 1968 Bursar's Office takeover and was a founding member of the University's Alpha Phi Alpha fraternity chapter. Survivors include his wife, Zina Jacque '77; his former wife, Debra Avant Hill '71, '72 MA/MS; his children, Tiffany and Christian; and three grandchildren, Devon, Cayden and Carson.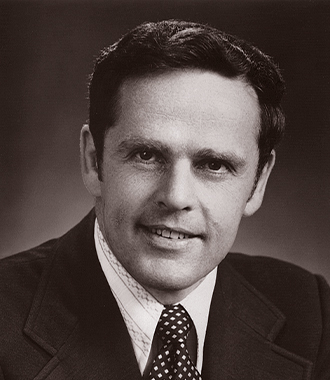 Ken Kraft '57, '59 MS, Evanston, Oct. 27, 2020, at age 85. A national wrestling icon, Kraft spent decades helping guide Northwestern athletics. A member of the Wildcat wrestling team from 1955 to 1957, he won a Big Ten championship as a senior. He then became the University's head wrestling coach. During his 22-year tenure, he coached 14 All-Americans and two national champions, including his brother, Art Kraft '60, '61 MS. Ken Kraft stepped down as head coach in 1979 and served as associate athletic director until 2004. The University's Ken Kraft Wrestling Complex is named in his honor. Kraft founded the prestigious Midlands Championships for amateur wrestling. Named USA Wrestling Man of the Year in 1976, he was inducted into the National Wrestling Hall of Fame in 1997 and the Northwestern Athletic Hall of Fame in 2003. He is survived by his wife, Marjo; a daughter, Sherry; and a sister, Diana.
Photo Credit: Northwestern University Archives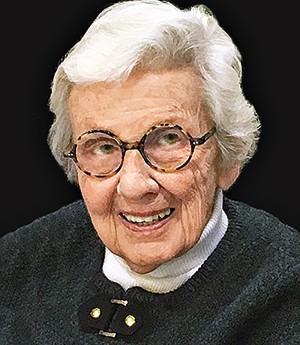 Margaret "Mickey" Gerber '39, '44 MD, Evanston, Sept. 23, age 103. An ophthalmologist, Gerber was among the first women in that specialty. She was one of only four women in her class at the Feinberg School of Medicine. Gerber received a four-year, full-tuition grant from the Kellogg Foundation and graduated at the top of her class. She opened a private practice in Evanston, served as a member of the surgical staff of Evanston Hospital and was the ophthalmologist for Northwestern University Student Health Services. She retired at age 66. Gerber self-published her memoir, My First 100 Years, at age 99. She is survived by her nephews, David, Bill and Stephen; and her niece, Julia.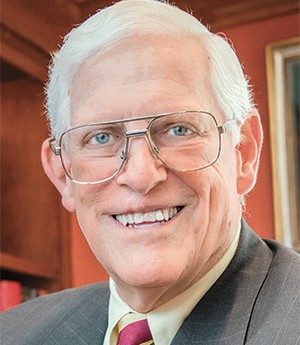 L. Edward Bryant Jr. '63, '67, JD, Evanston, Sept. 20, age 78. An avid supporter of student journalism and former opinion writer for the Daily Northwestern, Bryant served on the board of the Students Publishing Company, the Daily's governing body for 48 years. He was an influential supporter of the Daily's transition to a digital business model. Bryant worked as a partner at Gardner Carton & Douglas, where he founded the firm's health law department in 1979 and won numerous awards for his work in the field. He served on the faculty of the Kellogg School of Management and Loyola University Chicago's School of Law. A Northwestern football season ticket holder since 1963, Bryant is survived by three daughters, Laura, Diane and Emily; two grandchildren, Sydney and Miles; and brothers Mike, Tom and Jim.
Credit: Loyola University Chicago School of Law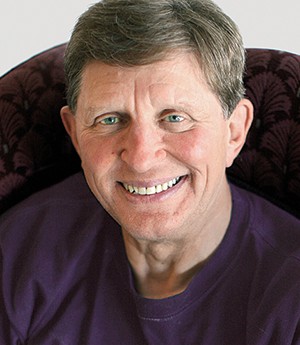 Joseph Ruklick '59, '90 MS, Evanston, Sept. 17, age 82. A Northwestern basketball star from 1956 to 1959, the 6-foot-10 Ruklick broke 16 school records while earning All-America honors in his senior year. He then spent three seasons with the Philadelphia Warriors and played alongside Wilt Chamberlain. Ruklick became part of NBA history when he assisted on the basket that gave Chamberlain 100 points in a single game, a record that still stands. Ruklick left the NBA in 1962 and began a 28-year stint at the National Merit Scholarship Corp. He later pursued graduate education in literature and journalism. In 1999 Ruklick joined the Chicago Defender as a reporter and became the Black paper's only white editorial staff member. He was inducted into the Northwestern Athletic Hall of Fame in 1984 as a charter member. Ruklick is survived by his sons, Grant and Charles. (See "Baskets and Bylines.")
Credit: Lauren Pond '09