In Memoriam
In memoriam is a page to read featured obituaries of Northwestern alumni, faculty and staff. Visit Remembrances to read memorials of Northwestern community members submitted by their family or peers. Please send obituaries to alums@northwestern.edu.
Filter alumni by decade:
Narrow to: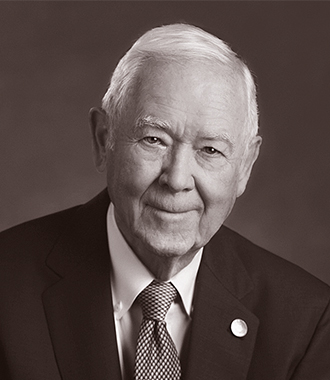 Richard Pepper '53, Barrington, Ill., Jan. 28, 2021, at age 90. A longtime Northwestern benefactor and respected construction industry leader, Pepper was president and chairman of the Chicago-based Pepper Construction Group. He and his wife, Roxelyn "Roxy" Miller Pepper '53, met at Northwestern in 1949. They married as students in 1952 and shared 69 years together. At the McCormick School of Engineering, the couple established the Stanley F. Pepper Chair in Civil Engineering in 1978, and in 2020 they endowed the Roxelyn and Richard Pepper Family Chair in Civil and Environmental Engineering. Their philanthropy has supported undergraduate research. The Pepper Family Foundation Civil Engineering Wing of the Technical Institute was dedicated in 1998. Their giving has also funded research in audiology, speech, language and learning at the School of Communication. They made a leadership gift in 2013 to support the renovation of Rocky and Berenice Miller Park, the home of the Northwestern baseball team. The name of the park honors Roxy Pepper's father, former Northwestern president J. Roscoe Miller '30 MD, '31 GME, and her mother, Berenice. Richard Pepper received the Alumni Merit Award in 1986 and the Alumni Service Award in 1987. He is survived by his wife; five children, Stan, Lynda, Richard, Lisa and Scot; 18 grandchildren; and 18 great-grandchildren. Pepper was preceded in death by his son Dave and daughter-in-law Katy.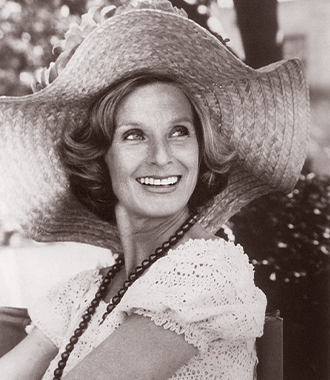 Cloris Leachman '48, '14 H, Encinitas, Calif., Jan. 27, 2021, age 94. The Academy Award, Golden Globe and Emmy-winning actress was best known for her comedic television roles in The Mary Tyler Moore Show, The Facts of Life and Malcolm in the Middle.
Born and raised in Des Moines, Iowa, Leachman acted in local children's theater starting at age 7. Leachman enrolled in the School of Communication at Northwestern, where studied theater and appeared in the Waa-Mu Show.
She stepped away from Northwestern to enter the world of beauty pageants — she was a Miss America finalist in 1946 — and later professional acting, first on Broadway in productions of South Pacific and As You Like It and then on TV and in films.
Leachman won eight Primetime Emmy Awards — most prominently for her role as Phyllis Lindstrom on The Mary Tyler Moore Show — and received 22 nominations.
She had roles in dozens of films, including The Last Picture Show, for which she won an Oscar for best supporting actress. She had several roles in Mel Brooks films, including History of the World, Part 1 and Young Frankenstein, in which she played the memorable Frau Blücher.
Leachman was inducted into the Television Academy Hall of Fame in 2011 and even at the end of her life remained active in the entertainment industry, appearing in the 2019 revival of Mad About You. In 2008 she made an appearance on Dancing with the Stars, where she finished seventh. At 82, she was the oldest contestant to ever appear on the show. Leachman had roles in several films now in postproduction and slated for release in 2021.
She was awarded an honorary degree from Northwestern in 2014.
Leachman is survived by her sons, Morgan, Adam and George Englund, a daughter, Dinah Englund, and seven grandchildren.
Marilyn Lang Scott '46, Branford, Conn., Jan. 4, 2021, at age 96. Scott began composing commercial jingles when she was a student in the School of Communication during World War II, launching her 30-year songwriting career. With her husband, Alan, who wrote the lyrics to her music, Scott composed widely broadcast jingles for Cheerios, United Airlines, Kmart, Frito-Lay and Nestlé. Scott's music also appeared on Sesame Street and other musical productions. In 1949 she composed a United World Federalists rally anthem that was performed at Madison Square Garden. A peace activist, Scott used her composition talents to advocate against war and for progressive causes and organizations, such as the Equal Rights Amendment and the Environmental Protection Agency. Scott is survived by her husband; her children, Anne and Alan; three grandchildren, and her niece and nephews.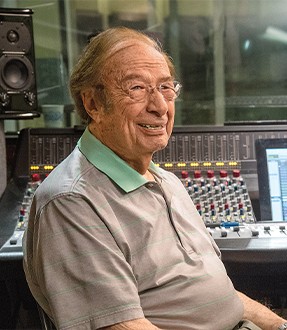 Alan R. Tripp '37, Bryn Mawr, Pa., Dec. 24, 2020, at age 103. An author, broadcaster and reporter, advertising executive and songwriter, Tripp remained active throughout his life. A U.S. Army veteran, Tripp graduated from Northwestern with an undergraduate degree in business. He went on to contribute to famous ad campaigns for Good & Plenty candy and Frank's Beverages. In 1946 he became president of the ad agency Bauer, Tripp, Foley and, two decades later, served as president and CEO of Product Resources International. Between 1992 and 2015 he published four books, and in 2019, at the age of 102, he released Senior Song Book, a collection of eight songs that went viral on YouTube. Tripp is survived by his son, Jeffrey, three grandchildren and eight great-grandchildren.
Photo: Lisa Schaeffer Photography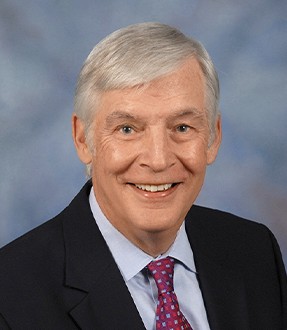 James B. Burns '67, '71 JD, Chicago, Dec. 11, 2020, at age 75. A basketball star, Burns was one of Northwestern's top scorers and earned third-team All-America honors in his senior year. After a brief pro basketball stint with the Chicago Bulls and the Dallas Chaparrals, Burns graduated from the Northwestern School of Law. In 1993 President Bill Clinton appointed Burns as U.S. attorney for the Northern District of Illinois, a post he held for four years. In 2000 Burns was appointed inspector general by the Illinois Secretary of State, a position he held for the rest of his life. Burns remained an active member of the Northwestern community, serving on the Board of Trustees and the Visiting Committee of the School of Law. He received a Northwestern Alumni Association Service Award and Alumni Merit Award. Burns is survived by his wife, Martha, and three children.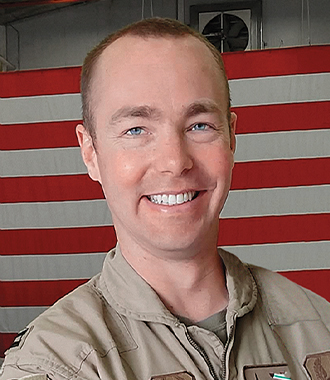 Durwood "Hawk" Jones '05, Albuquerque, Dec. 8, 2020, at age 37. A decorated Air Force pilot and combat veteran who served stateside and on deployments to Japan (2015), Korea (2017) and Afghanistan (2019), Maj. Jones died in an F-16 plane crash during a training mission in Michigan's Upper Peninsula. The Albuquerque native had joined the Air National Guard in 2011 and graduated from F-16 basic qualification training in 2015. His awards included two Air Medals, earned for heroism or meritorious achievement while participating in aerial flight. Jones is survived by his wife and two young sons.
Photo Credit: Courtesy of the 115th Fighter Wing of the Wisconsin National Guard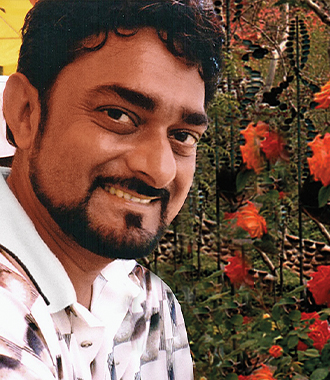 Akbar Virmani '80 MA, '96 PhD, Glenview, Ill., Dec. 1, 2020, at age 64. Virmani was born in Uganda to parents of Indian descent. The family settled in the United States in 1973 after South Asians were forcibly displaced from Uganda. Virmani came to Northwestern for graduate study in political science. As assistant and associate director of Northwestern's Program of African Studies from 1986 to 2003, Virmani administered research programs and maintained PAS's alumni and international ties. He also taught and mentored graduate and undergraduate students.