In Memoriam
In memoriam is a page to read featured obituaries of Northwestern alumni, faculty and staff. Visit Remembrances to read memorials of Northwestern community members submitted by their family or peers. Please send obituaries to alums@northwestern.edu.
Filter alumni by decade:
Narrow to: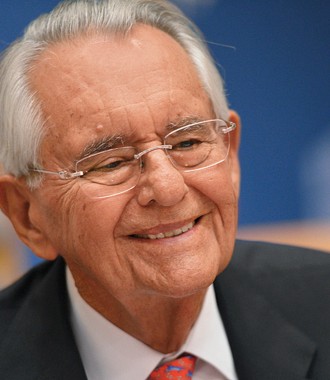 Peter G. Peterson '47, '80 H, New York City, March 20, 2018, at age 91. The son of a poor immigrant from Greece, Mr. Peterson became a billionaire financier and philanthropist. At 34 he was named president of Chicago-based manufacturer Bell & Howell. Two years later he became chairman and CEO, positions that he held until 1971. Mr. Peterson served as a presidential assistant on international economic affairs under President Richard Nixon before becoming secretary of commerce in 1972. The following year he left Washington, D.C., to become chair of Lehman Brothers. He led Lehman to five consecutive years of record profits. In 1985 Mr. Peterson co-founded the Blackstone Group with $400,000 in capital. It grew into a major player on Wall Street, managing more than $88 billion by 2007. A longtime critic of Social Security and Medicare, Mr. Peterson was the founding president of the Concord Coalition, a citizens group that advocated for budgetary accountability. In 1994 he was appointed by President Bill Clinton to a seat on the Bipartisan Commission on Entitlement and Tax Reform. Mr. Peterson was chairman of the Federal Reserve Bank of New York (2000–04) and chairman of the Council on Foreign Relations (1985–2007). Survivors include his third wife, Joan Ganz Cooney '12 H; a brother, John; five children from his second marriage, John, Jim, David, Holly and Michael; two daughters-in-law, Tara M. Peters '93 and Patricia; and nine grandchildren, including Steven C. Peterson '15. Photo by Kaveh Sardari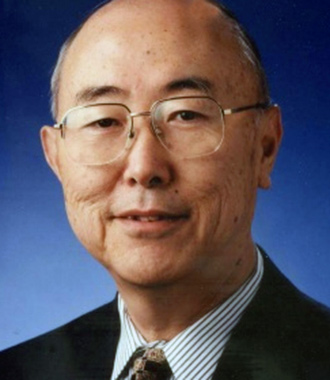 Kwan Rim '58 MS, '60 PhD, of Iowa City, March 4, 2018, in Seoul, South Korea, at age 83.
An accomplished mechanical engineer, Mr. Rim held numerous positions within the College of Engineering during his 35 years at the University of Iowa. He joined the faculty in 1960 and, with several of his colleagues, participated in and contributed to the U.S. space program.
In 1974 Mr. Rim founded one of the first biomedical engineering programs at a public institution in the United States and served as a professor and its department chairman in the years that followed.
With support from the National Science Foundation, he traveled to his native South Korea in 1976 and taught as a visiting professor at what is now the Korea Advanced Institute of Science and Technology. He returned to serve as KAIST's president and later the chair of the board of directors. In recognition of his efforts, Mr. Rim received several Order of Civil Merit awards from the South Korean government.
In 1995 Mr. Rim took an extended leave of absence from the University of Iowa and returned to South Korea to become president of the Samsung Advanced Institute of Technology, the Samsung group's core research and development hub. He also chaired the Science and Technology Planning Committee and was a member of the National Science and Technology Council of the Republic of Korea.
In 2004 he was named an Honorary Commander of the Most Excellent Order of the British Empire by Queen Elizabeth II for his dedication to the improvement of relations between South Korea and the United Kingdom.
Mr. Rim retired in 2012 after serving as chairman of Sungkyunkwan University.
He is survived by his sons, Albert and Christopher; a daughter, Joanne; grandsons Paul and Michael; granddaughters Samantha, Kayla, Stella and Cecilia; his brothers, Kirk and Kurt; and his sisters, Jean and Kay.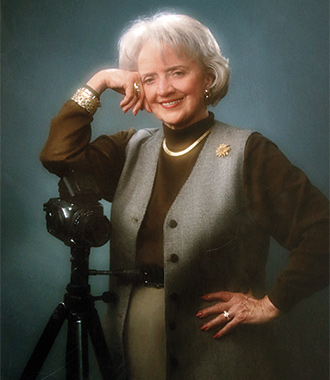 Elizabeth "Betty" Stuart Rodgers Jeffreys '44, Glenview, Ill., Feb. 23, 2018, at age 95.
From her first childhood Brownie camera, Mrs. Jeffreys had an interest in photography. As a student at the Medill School of Journalism, Media, Integrated Marketing Communications she would spend her free time taking pictures of fellow students and later photographed weddings.
Throughout her career, Mrs. Jeffreys never used the camera's viewfinder, preferring to envision the frame in her mind. She engaged the people she photographed to ensure natural, candid shots.
In 1945 Mrs. Jeffreys opened the Betty Stuart Studio, a photography business in Evanston. The business, renamed Stuart-Rodgers Studio after she married John Boyd Rodgers in 1946, remains open today as Stuart-Rodgers Photography.
Mrs. Jeffreys photographed dozens of famous people, from presidents to Hollywood stars. She also ran a photography school in Evanston in the 1960s and hosted workshops by top photographers, such as Ansel Adams. She later returned to Northwestern to teach photography at Medill.
Mrs. Jeffreys is survived by her daughters, Holly and Betsy; her sons, Scott and Chip; and 12 grandchildren.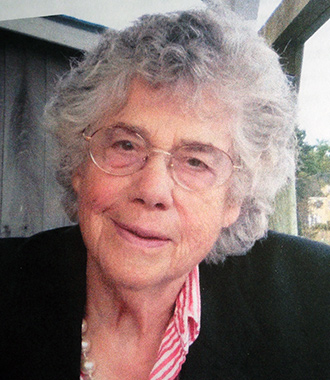 Helen Sloane Dudman '46, '46 MS, Blue Hill, Maine, Feb. 19, 2018, at age 93.
Best known for her work in journalism and public relations, Mrs. Dudman worked as the publicity director of the National Symphony Orchestra from 1962 to 1965 before editing the Washington Post's women's section from 1965 to 1969. After working for the Post and for the company's broadcasting division, she was a vice president for PBS.
During the Vietnam War, Mrs. Dudman's husband, Richard, was captured by Viet Cong forces while covering the war as a journalist for the St. Louis Post-Dispatch. She used her contacts among the Washington, D.C., press corps and in diplomatic circles to bring attention to her husband's case. She is credited with helping to secure his release.
Mrs. Dudman is survived by her two daughters, Martha and Iris; and four grandchildren.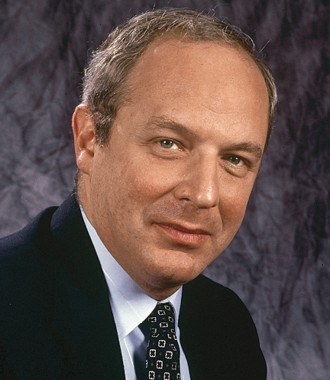 Justin Allen Zivin '67, '70 MS, '71 PhD, '72 MD, Rancho Santa Fe, Calif., Feb. 17, 2018, at age 71. Dr. Zivin dedicated his career to identifying treatments for stroke, specifically the use of tissue plasminogen activator, or tPA, for treatment of ­ischemic stroke when appropriate. He encouraged the National Institute of Neurological Disorders and Stroke to change the paradigm for clinical stroke research, organizing a study that required a complete rethinking of how stroke care is managed. His work on tPA paved the way for Food and Drug Administration approval, and tPA is ­currently the only internationally approved treatment for this condition. He published his first paper on the use of tPA in Science in 1985. The drug was first approved for stroke in 1996. He co-wrote tPA for Stroke: The Story of a Controversial Drug (2010) with John Galbraith Simmons '71. Dr. Zivin is survived by his wife, Reni-Zoe; two daughters, Kara and Leslie; four grandchildren; and a sister, Linda.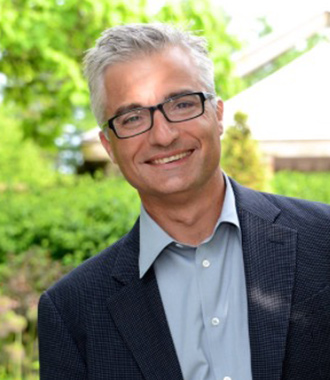 Justin C. Heyman '95 MBA, Chicago, Feb. 09, 2018, at age 50.
Born in South Africa, Mr. Heyman and his family moved to the East Coast. He earned his bachelor's in economics from the University of Pennsylvania. After graduating he worked briefly for a large law firm in Israel and competed as a professional cyclist.
When he returned to the United States, he took a job at Ernst & Young, then earned an MBA at the Kellogg School of Management. When he was still in his 20s, Mr. Heyman orchestrated a series of buyouts that resulted in the creation of Morey's Seafood International. Under Mr. Heyman's leadership, Morey's Seafood became one of the largest seafood companies in the country.
Mr. Heyman was a partner in the Chicago-based private equity firm Acuity Capital Partners as well as an active member of Chicago's Young Presidents Organization. He died in a snowmobiling accident in Wyoming while on a trip with the organization. He was a cyclist and an avid outdoorsman and adventurer.
Mr. Heyman was also a philanthropist, following in the footsteps of his sister, Anne, a prominent New York philanthropist who died in a horseback riding accident in 2014. After her passing, Mr. Heyman devoted himself to fundraising for an orphanage she founded in a Rwandan village.
He is survived by his parents, Sydney and Hermia; his sons, Austin, Chase and Hunter; and siblings Dan and Lauren.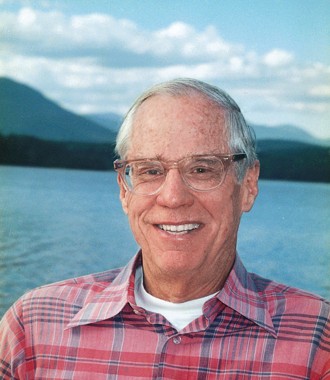 Walter Dill Scott '53, Evanston, Feb. 8, 2018, at age 86. The grandson and namesake of former Northwestern president Walter Dill Scott, Mr. Scott capped off his career in business and government with a quarter-century stint as the Kellogg School of Management's first clinical professor. After earning his MBA from Columbia University in 1958, Mr. Scott went to work at Lehman Brothers, first in New York and later as a senior partner running the Chicago office. In 1973 he moved to Washington, D.C., to serve as an associate director of the federal Office of Management and Budget during the Nixon and Ford administrations. Two years later he moved to Minneapolis to become chief financial officer at Pillsbury (now General Mills) for five years. He went on to become president and CEO of IDS Financial Services (now Ameriprise Financial) and chairman and CEO of Grand Metropolitan USA (now Diageo). Mr. Scott returned to Kellogg in 1988 to teach classes focused on corporate strategy and leadership. He co-founded Kellogg's Center for Executive Women. Survivors include his wife, Barbara; three sons, Tim, David and Gordon C. Scott '89; a daughter-in-law, Anne Nelson Scott '89; and eight grandchildren.